How Much Should a Sugar Daddy Pay?
Newbies in the world of mutually beneficial relationships and dating arrangements often wonder what benefits and perks they can expect from their generous partner. Striking up a good arrangement with your partner is indeed a balancing act that can be tricky to manoeuvre. After all, a mutually beneficial relationship should never feel like a pure business transaction. That being said, it should be worth your time. So, how much should a sugar daddy pay to make it a good deal for you? This is only one of the questions we will look into this month.
How much should a sugar daddy pay in a relationship?
Let's get right to business as we know what most of you are constantly asking yourself: Can we put a number on it? Yes, kinda, but not really. When you ask professional babies how much they make from dating, you will typically hear anything ranging from 1,000 to 5,000 pounds a month.
For most, the reality is probably somewhere in between. First of all, it depends on the amount of time you spend together. Do you have something resembling a full-time relationship? Are you only meeting once a week or even less? There are a lot of babies who only meet up for dates on a casual basis, for example whenever their partner is in town in between his business trips. The nature of your relationship will obviously be a factor to consider.
Before you ask yourself, 'How much should a sugar daddy pay me for seeing him?', you should ask yourself: How often do you actually want to see him? For occasional dating it makes perfect sense to agree on a per-meet rate. If you spend a lot of time together and it feels more like a regular relationship, you should definitely ask for a monthly allowance, though. Financial support with your rent, tuition fees or shopping could also be a good option if you have ongoing monthly expenses.
How much should a sugar daddy pay for a weekend date?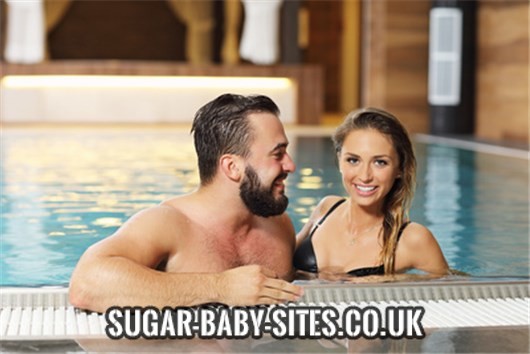 What if you don't just meet for casual date nights and your partner expects to spend a bit more time with you? It is fair to ask for a premium when you spend more than one night together. How much should a sugar daddy pay for a weekend date where you stay with him for more than 1 night? 1,000 pounds or more should be a good starting point. You should not only think about the cash, though. A lot of men are not super happy when they are constantly reminded that they have to pay for your company.
What other non-monetary benefits you should consider
The real pros among the sugaring community don't just ask: How much should a sugar daddy pay ? They also consider the additional things their partner can offer them. In many cases, these sweet rewards and gifts can be worth much more than the monthly allowance itself. For most men, taking their gorgeous girlfriend on a shopping trip or spa retreat is a lot more fun than just handing over some cash. The same goes for surprising them with expensive gifts. After all, all these things are shared moments of joy. And if one thing is true for most dating arrangements, then it's that they are simply more fun for both sides when you make them special and personal.